You've successfully unlocked your new customer discount. Add code REFERRED at checkout to claim your 0 USD discount
· SUBSCRIBE & SAVE EVERY MONTH ·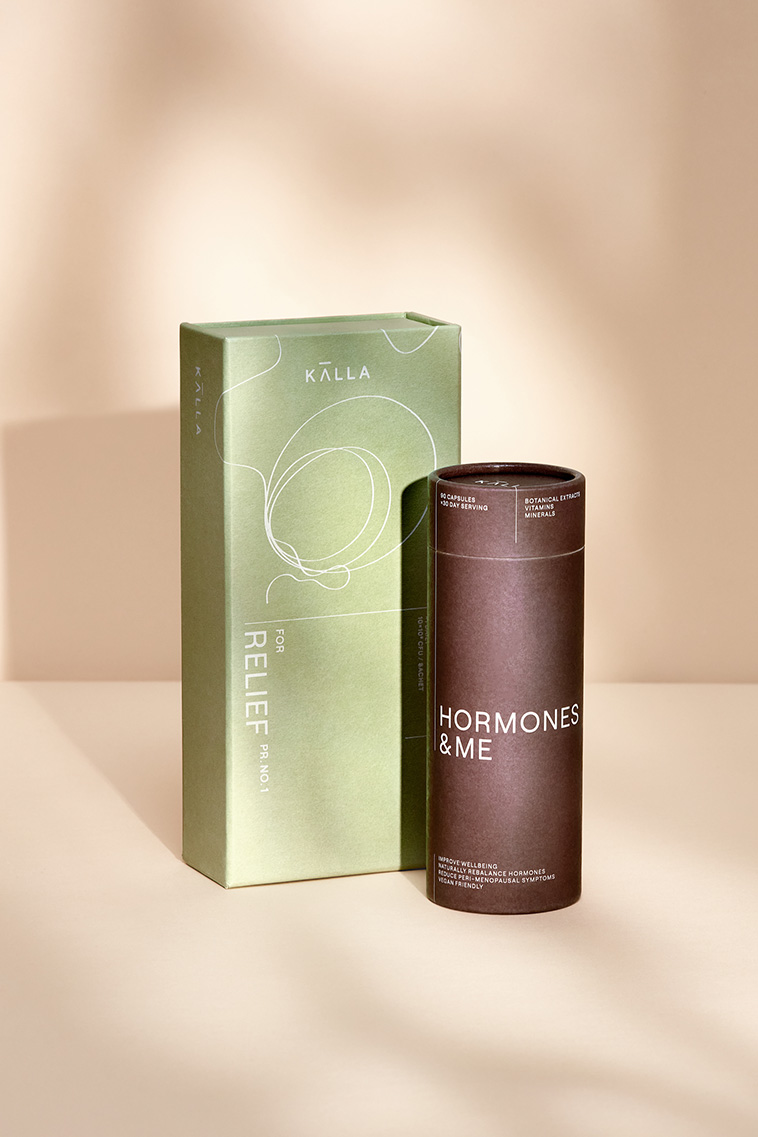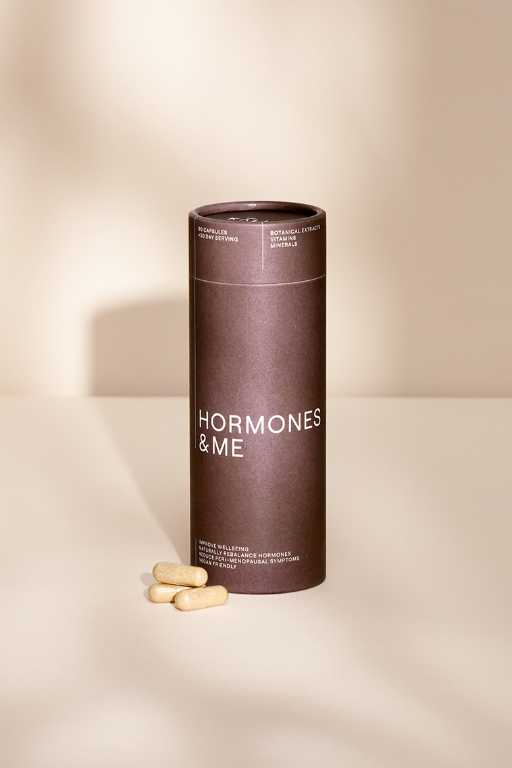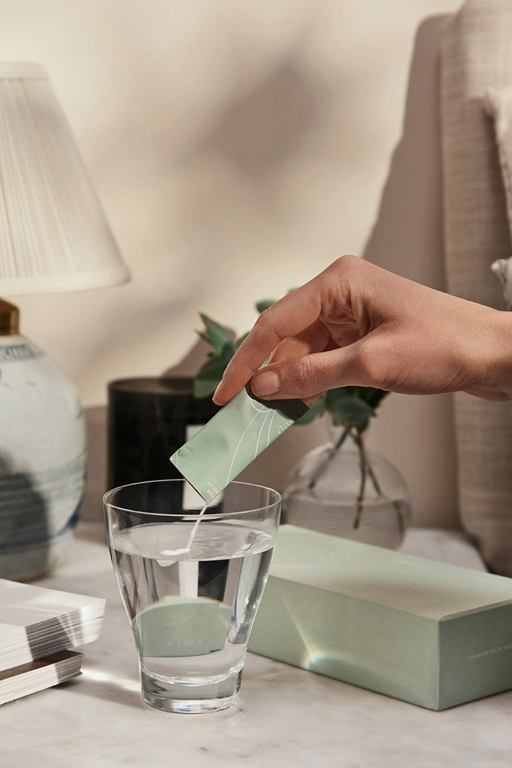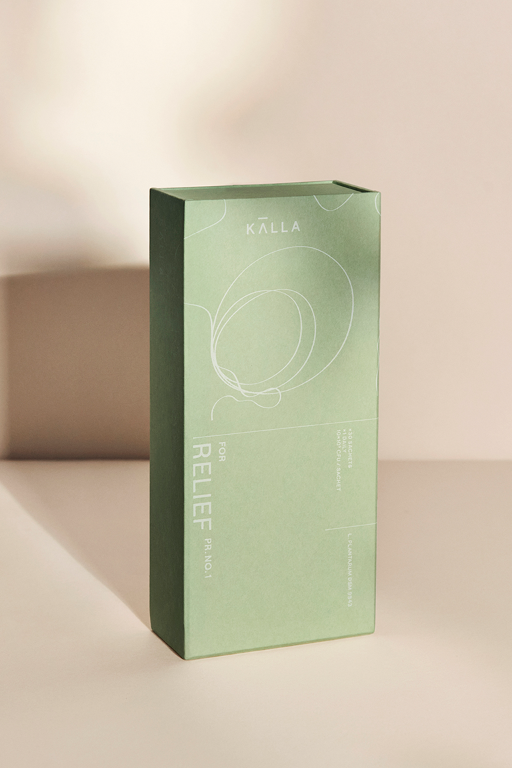 THE GUT-HORMONE DUO
Our Gut-Hormone Duo is formulated to soothe the most common symptoms of hormonal change. Our best-selling daily probiotic targets the gut to relieve bloating, and abdominal discomfort and to normalise stool frequency; symptoms that appear as a result of changing oestrogen and progesterone levels during peri menopause and the menopause.
This is complemented with  a daily supplement, Hormones & Me, which has been curated with key vitamins, minerals and botanicals to combat low energy and fatigue, mood swings, poor sleep, unexplained weight gain and hot flashes.
One time 30 Day supply • Free shipping • 100% satisfaction money back quarantee • All duties included
WHY IT WORKS
A SCIENCE-BACKED PROBIOTIC
THAT TARGETS THE GUT
Our best-selling probiotic, FOR RELIEF has 50+ clinical trials to support its effectiveness.
KEY BOTANICALS
WITH RELIABLE RESEARCH
Includes Turmeric, Ashwagandha, Maca and Ginseng, which reduce the frequency and severity of hot flashes and improves mood.
ESSENTIAL MICRONUTRIENTS
EXTENSIVE SCIENTIFIC-BACKING
Carefully selected nutrients, vitamins and minerals that are well-known to balance blood sugar, support hormone and energy production, improve bone health and boost mood.
HOW IT WORKS
PROMOTES DIVERSITY
FOR GUT HEALTH
Helps to promote bacterial diversity within the gut microbiota which contributes to a healthier gut.
FEEDS GOOD BACTERIA
TO RELIEVE DISCOMFORT
Provides nutrients that help the beneficial bacteria prosper for a well-nourished comfortable gut.
REGULATES HORMONES
FOR HORMONAL BALANCE
Replenishes the vitamins and minerals that the endocrine - hormonal - system needs to function effectively.
STABILISES BLOOD SUGAR
FOR SUSTAINED ENERGY LEVELS
Provides inositol and cinnamon, which help manage blood sugar, while co-enzymeQ10 supports energy production.
TARGETS THE NERVOUS SYSTEM
FOR MOOD MANAGEMENT
Nootropics such as ashwagandha and ginseng have been carefully selected for better energy levels and improved mood.
ALLEVIATES HOT FLASHES
VIA BOTANICAL INGREDIENTS
Contains maca and turmeric to reduce hot flashes and other perimenopausal and menopausal symptoms.
KEY INGREDIENTS
What's inside
Vegan · Ethically Sourced Traceable Ingredients · Cruelty-free Lactose-free · Gluten-free · Soy-free non-GMO
L. PLANTARUM DSM 9843 is the bacteria found in our best-selling daily probiotic, FOR RELIEF. It has been repeatedly shown to combat bloating and gas, to normalise stool frequency, and address discomfort.
Helps regulate hormones and reduces the frequency and severity of hot flashes. 
Reduces cortisol (your stress hormone) to promote calmness, and improves thyroid function. 
Improves insulin sensitivity by supporting the transport of glucose from the blood into cells where it can be used as a fuel. This supports hormonal balance and prevention of polycystic ovary syndrome (PCOS).
Balances cortisol levels, thyroid hormones and your follicle-stimulating hormone (FSH) to relieve symptoms.
Unable to be produced naturally by the body, taurine has antioxidant, anti-inflammatory and cell-protecting properties.
Mimics the effects of insulin and helps to regulate blood sugar.
Counteracts the impact of physical, chemical and biological stressors on your HPA (hypothalamic-pituitary- adrenal) axis, to support balance in your body.
Reduces symptoms of fatigue and improves metabolic health by supporting efficient energy production and providing antioxidant protection.
Helps regulate cortisol (the stress hormone) and manage blood sugar via the hormone insulin. Also supports thyroid function and sleep via the central nervous system.
Helps manage blood sugar via insulin and in the treatment of PCOS.
Plays an important role in maintaining a balanced production and function of various hormones.
Supports calcium metabolism and bone formation, to help prevent osteoporosis.
Can improve the action of the hormone insulin and therefore support the management of blood sugar, improving metabolic health and function.
A pro-hormone that affects multiple areas of your physiology and health. Supports bone health, the immune system and nervous system, and in blood glucose regulation, and muscle function.
MONEY BACK GUARANTEE
We're confident that you'll love our products as much as we do. If you're not completely satisfied, simply return your product within 30 days for a full refund.
Everyone is different, but many women can expect to feel an improvement in symptoms such as mood, sleep and body temperature regulation within several weeks. 
Some people feel the impact of FOR RELIEF within a week of taking their daily dose, for others it takes longer. The localised benefits of improved digestion and the decrease in IBS symptoms is something that can be felt for most people within their 30-day course.
KÄLLA offers a 30-day money-back guarantee on all of our products. If you don't feel the difference, we will refund you 100%.
If pregnant or breastfeeding, we recommend you consult your doctor prior to taking this supplement. This is due to some of the botanical ingredients in HORMONES & ME. It is safe to take FOR RELIEF while pregnant and breastfeeding.
If you are having HRT therapy, we recommend you consult your doctor prior to taking this supplement. It is safe to take FOR RELIEF while undergoing HRT. 
Yes, all KÄLLA products are vegan.
The gut is the largest endocrine organ within the human body, it is referred to as the enteric endocrine system. The gut is able to respond to signals from the endocrine system in an effort to control and coordinate digestion, absorption and excretion of nutrients, but it is also able to produce hormones of its own that help manage many of these processes alongside satiety and appetite.
The gut microbiome is also able to produce various neurotransmitters, including GABA, serotonin, dopamine, acetylcholine and melatonin, which heavily influence our energy mood and more. 
YOU & KÄLLA
Show us how you incorporate KÄLLA into your daily routines by tagging @kalla_official and #IAmKALLA.